Something I think about more than I'd like to is one of the 30 lessons Taylor Swift learned before turning 30. There were plenty of tepidly juicy finds in the self-written Elle feature, but there were some random clunkers, too. Weirdly, it was a lesson on how to hydrate skin effectively that really stuck. "…I now put on body lotion after I shower, not just in the winter, but all year round, because, why can't I be soft during all the seasons?!" No offense, but Taylor, my girl, you weren't using lotion in the summer? You'd think the writer who penned "the drought was the very worst" would know how to hydrate skin.
Sure, we might associate chapped skin with winter, but dryness can strike at any time—and during any season. Dehydrated skin, especially, knows no bounds. Fortunately, if it's dehydration you're dealing with, a cure is usually far easier than it would be for plain old dry skin.
"Dehydrated skin is lacking in water and is usually a condition, not a skin type, like dry skin," says Karen Fernandez, lead aesthetician at  SkinSpirit. "Dehydration is remedied at a more superficial level—spritzing with mineral water or using a hyaluronic acid serum will instantly soothe and hydrate."
And while I'm all for a quick fix (I love a good spritz), I wanted to learn how to hydrate skin from the inside out. So, in addition to Fernandez and board-certified cosmetic dermatologist Dr. Dendy Engleman, I also tapped holistic nutritionists Edie Horstman and Mia Rigden for a strategic guide to whole-body hydration.
Featured image by Riley Blanks Reed
But first, what exactly is the difference between dry skin and dehydrated skin?
Though dehydrated and dry skin often look similar, they aren't the same. The difference comes down to water and oil.
Fernandez explains: "Dry skin naturally produces fewer oils and will be prone to being dry most of the time. Dehydration can be caused by conditions like weather, dryness in the air, lack of drinking water, or too many diuretics like caffeine."
What are the telltale signs of dehydrated skin?
Despite being different, dehydrated and dry skin still look somewhat similar. Fortunately, Fernandez has an easy test to ensure it's a temporary issue.
"The 'dehydration test' is when you push the skin up or together (especially on the cheek area) and it looks very loose and thin or full of fine lines—then it's probably dehydrated," the aesthetician shares. "On the other hand, hydrated skin will stay plump and firm when compressed."
Dr. Engleman stresses the importance of dealing with dehydrated skin, which can also show up as pale skin, dark circles, or poor product absorption, promptly. "Dehydrated skin can also exacerbate signs of premature aging," she adds. "Moisture gives our skin the bounciness, plumpness, and even texture we associate with youthful skin."
What foods and drinks are helpful for skin hydration?
"Dehydrated skin could come from a nutrient deficiency, including vitamins A, C, D, or E, zinc, selenium, or omega-3 fatty acids," Rigden shares.
Horstman digs into some of the best skin-hydrating foods to help you bounce back.
Omega-3 Fatty Acids Walnuts, seeds, fatty fish, and monounsaturated/polyunsaturated fats found in avocados, pumpkin seeds, pecans, almonds, hazelnuts, and olives.
Vitamin C Citrus or bell peppers enhance skin barrier function and help reduce water loss.
Vitamin D Cod liver oil.
Selenium Brazil nuts.
Antioxidants Berries and green tea.
Zinc Pumpkin seeds.
What lifestyle habits can help keep skin hydrated?
All our experts agreed on one habit first and foremost: drink water. Even if you supplement with a few water-dense fruits, proper hydration is key for keeping the skin balanced.
A few less obvious habits, however, include adding a humidifier to your home, ensuring you're getting enough sleep, avoiding hot baths or showers, exfoliating (gently!), and limiting stress, which can affect your electrolyte levels. "Fluid balance in the body comes down to electrolytes, which include sodium, potassium, calcium, magnesium, phosphate, and chloride," Rigden explains. "Too much or too little of any of these nutrients can impact your overall fluid balance."
Knowing how to tailor your skincare routine to your skin's needs or the environment is another helpful skill for avoiding dehydrated skin.
"If you notice that your skin seems dehydrated, use gentler practices that won't strip the skin (like double cleansing) and incorporate more hydrating ingredients like hyaluronic acid (which can hold up to 1,000 times its weight in water)," Dr. Engleman adds.
Ahead, we cover some of the most hydrating skincare products to mix into your routine.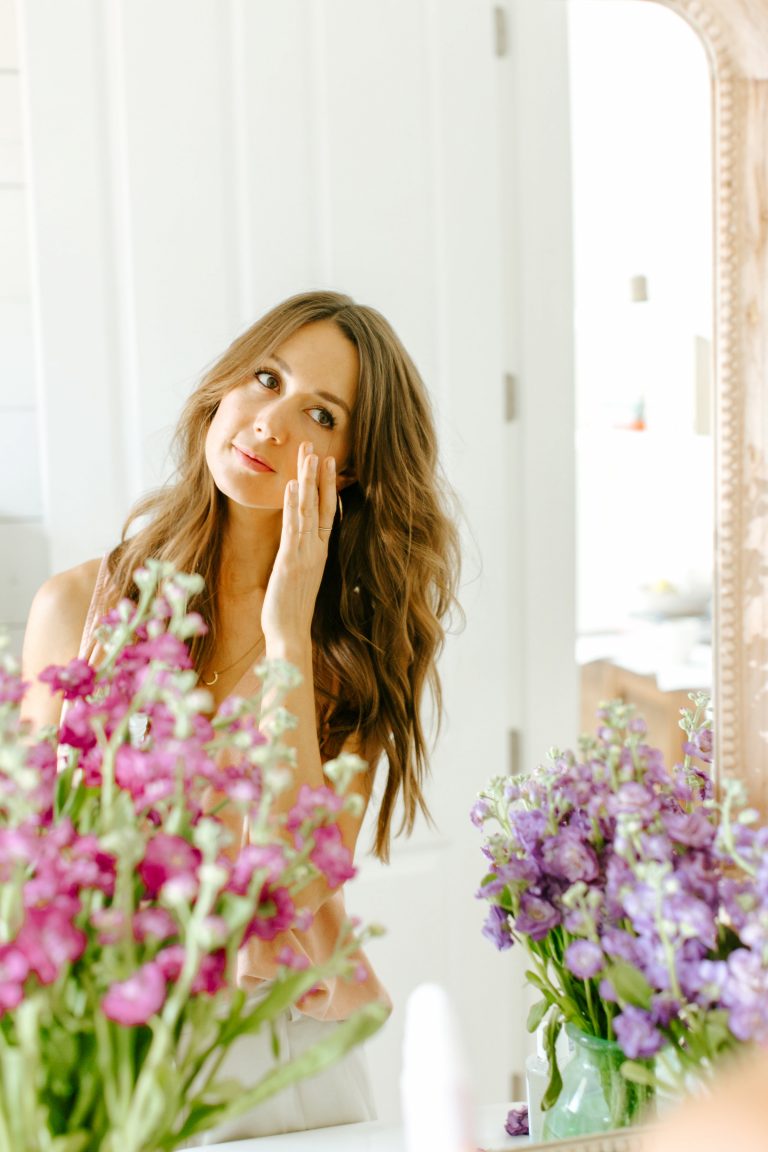 What skincare ingredients are best for dehydrated skin?
Before we get into the product recommendations for how to hydrate skin, let's break down exactly what our skincare experts are looking for.
Humectants One of the most prominent humectants in skincare is hyaluronic acid, which helps the skin retain moisture.
Emollients Emollients like shea butter, cocoa butter, or oils help soften the skin.
Occlusives According to Dr. Engleman, glycerin serves as an occlusive barrier to help prevent water loss in the skin.
Ceramides are another important ingredient to help rebuild and protect the epidermal layer of skin as well as prevent topical water loss, according to Fernandez.
Lotioning up post-shower seems like a hydration no-brainer, but do you have any tips on how to do it just right?
"It's beneficial to apply moisturizer post-shower when your skin is still a little damp," Dr. Engleman shares. "Your moisturizer may work better this way because when skin is damp, it's hydrated, and some skincare products such as lotion function to seal moisture in. In addition, the steam from a warm shower helps to loosen pores and allows skincare products to penetrate deeper."
How to Hydrate Skin? These Are the Best Products for the Job.
Read on to shop Dr. Engleman and Fernadez's top product picks for moisturizing dry and dehydrated skin.
Denial of responsibility!
Global Circulate is an automatic aggregator of the all world's media. In each content, the hyperlink to the primary source is specified. All trademarks belong to their rightful owners, all materials to their authors. If you are the owner of the content and do not want us to publish your materials, please contact us by email –
[email protected]
. The content will be deleted within 24 hours.